Final Fantasy VII: Advent Children
by laufer —
last modified

2006-04-28 03:09 PM
"Is it for the children? For a memory? Or for himself?"
Advent Children is a highly realistic CGI animated movie that is set two years after the events in Final Fantasy VII. It has already been released for DVD and PSP in Japan. The American release of the DVD was supposed to coincide with Japan's, but it was pushed back to November 29, 2005 and then again to January 10, 2006 for prospects of releasing it in limited theaters. Square finally announced that it will be released on April 25, 2006.
The people of Midgar slowly walk the path to reconstruction following the catastrophies of Final Fantasy VII. A mysterious illness called Geostigma torments the people, particularly the children, as they try to repent. Three new maniacal brothers search for their Mother, the evil extraterrestrial Jenova from which Sephiroth himself was created. Cloud must come out from his life of solitude to once again rescue the planet and prevent Jenova's terrifying "children" from destroying the remains of what he has already saved.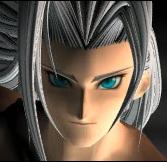 The insane Sephiroth that terrified us all in FF VII.
"Only death awaits you all, but do not fear. For is it through death that a new spirit energy is born. Soon, you will live again as a part of me."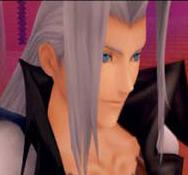 Sephiroth's surprise appearance in Kingdom Hearts.
"If that's so, I shall draw you into the darkness. Into the nightmare that forever deprives you of light, from which you can never awaken."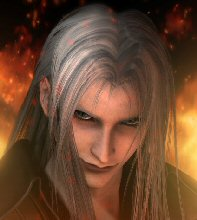 The Sephiroth from Advent Children...shiver.
"What I have shown you is reality. What you remember, that is the illusion."