Danielle's page
by laufer —
last modified

2005-08-07 09:21 PM
All about "Me"
Hello my name is Danielle, I'm 16 years old and I attend King College Prepatory Highschool. I'm full of sugar and spice, naughty but nice. I'm a fun person and very nice when I want to be. I like to travel, play volleyball, shop and do math.I'm very excited to be here and have this opportunity to learn something new and meet new people.
This is me at my worst!!!
STRUCTURED TEXT 101:
This is an example of indentation you can do, if you have various topics on one page. First write what the topic is, then press the ENTER KEY 2 TIMES, then press SPACE BAR 3 TIMES, and start your paragraph.
HOW TO MAKE PARAGRAPHS
This is an example of how to set up your first paragraph. When you are done with the first paragraph, press the ENTER KEY then start the other paragraph.
This is an example of how to setup up your second paragraph.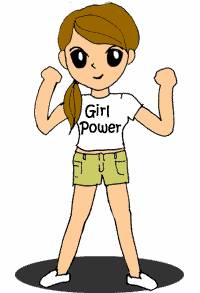 This shows how you should add a picture of yourself here.
ORDERED LISTS
An example of setting up an ordered list...Add a DASH then a SPACE for the first.
Then press ENTER add another DASH then SPACE, and write some more text.
EXAMPLE OF ITALIC AND BOLD LETTERS
An example of Italics.. just put an ASTERISK before your word or line, then another ASTERISK after.
This is an example of bold letters

You can add text here after the bold letters. Write your text then a SPACE, 2 DASHES, and another SPACE to make bold letters.

EXAMPLE OF ADDING A LINK