Beniana's Page
by laufer —
last modified

2005-08-07 09:21 PM
Hi! This is a short summary of who I am and what I am planning on doing in the future. I can see that I am going to enjoy my time at Camp Infinity and that I am going to make many new friends here.
Me...
I am going to become a freshman this year. I am nervous as I have heard many stories about high school, not all of which were comforting. I believe however, that once I get the hang of it, I will enjoy it very much. I am a good student and I love the challenge and thrill of learning new things. I love reading; some of my favorite books are Harry Potter, Lord of the Rings, and Eragon. I also swim. It is a wonderful sport, but very demanding, both physically and time wise. My other hobbies are writing, drawing, listening to music, and of-course, hanging with my friends.
My Current Career Thoughts
Right now, I'm thinking about getting in the medical field. I enjoy learning about how our bodies work and how to fix it when something goes wrong. I also enjoy working and interacting with people.
What do I think I want to do for my work career?
I would like to participate in stem cell research, the Human Genome Project, or experimenting with and developing medicines.
Career questions
Right now I'm wondering how many years it usually takes to get your medical degree? Also, what kinds of computer programs are used by doctors?
Career concerns
My biggest concern is how I'm going to memorize everything that I need to know.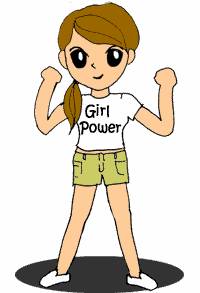 My Favorite Websites
Lord of the Rings Website-War of the Ring
Additional Pages